Note: In December 2021 SJV and Wholesale Screening merged to become InformData.
Announcing NEW International Products for 2021
As the economy becomes more global than ever before, InformData recognizes our clients increased need for international background screening solutions. We are proud to announce four new international products InformData is bringing to the table to help you increase efficiency and reduce complexity.

Directorship
Verifies if an individual has or had financial or board of director-level responsibilities for a company.

Right to Work
A review of an individual's documents to verify their right to work in-country.

Adverse Financial
The search for available public registers and private databases for any adverse financial warning signs.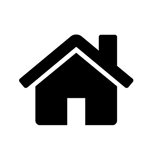 Address Verification
Verification of an individual's current address through in-country registries.
The InformData Difference in International Data
International reach that spans the globe, covering over 200 countries and a 5-day turnaround time in the top 20 countries ordered. InformData provides you with the resources to think globally and act locally for your customer's screening needs. Contact us to see how we can help you sell international products to your customers with the utmost confidence.