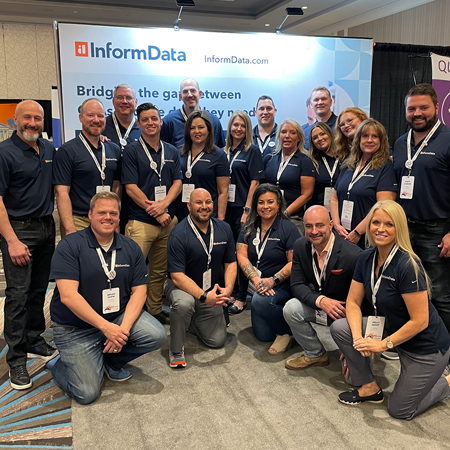 We're making a more informed future, together
.
Here's the thing. We started this company over 20 years ago as a small court research company with an idea to change the way companies are informed about hiring decisions. We were on to something big! Today we're the largest wholesale background screening research and data provider in the industry with over 1,500 team members. We've always believed that if we invest in building a strong team creating the right processes and innovative technology, we could all achieve extraordinary results, together.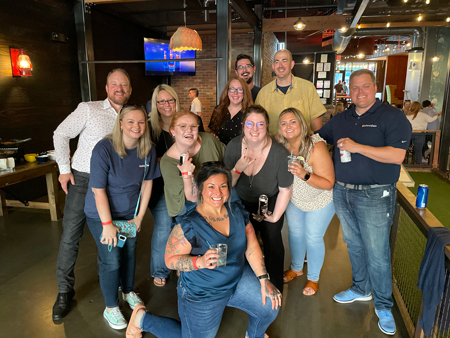 Our team is the heartbeat of InformData
.
We have the passion, ambition, dedication and technology to drive strong results, and have fun doing it. We know that the important work we do for background screening companies protects the public and saves lives. We love the efficiencies our processes provide and the innovation our technology offers, but we don't bury our heads in our computers all day. We love a good challenge and work together to overcome it.
Now hiring: military spouses
We recognize the importance of hiring military spouses for many of our court data research and resume verification roles. These full and part-time entry-level jobs are flexible, most can be performed remotely, and best of all, they're portable.
Learn more and see how InformData is supporting the Hiring Our Heroes national campaign to hire 100K military spouses.
The Story Of The Boots
.
The model for success and the importance of giving back shine through as strongly as the reflection in his boots as Director of Operations Bill Wilder shares a vivid lesson that changed his view of teamwork and that forms a cornerstone of company culture at InformData.
Join us
.
Whether you are looking for a full-time job, need a part-time gig or a place to work while completing your degree, we've got the perfect role for you.