The Professional Background Screening Association (PBSA) Mid-Year Legislative & Regulatory Conference is less than two weeks away! InformData is proud to be a Diamond sponsor of this event, and we are so excited to get together with everyone again after an incredible experience at the annual conference last September in Aurora, CO. Mid-Year is taking place at the Crystal Gateway Marriott in Arlington, VA, with the opening ceremony on Sunday, April 16th kicking off what is sure to be a few days of fun.
Come see us!
If you are attending, we'd love to catch up and talk everything background checks! InformData's team will be posted at Booth 309.
Stop by to chat with some familiar faces and learn more about our API First Framework, Leadership in the Data Supply Chain and our CRA-Friendly Business Model that makes your people-data processes more efficient.
InformData's PBSA Mid-Year 2023 Team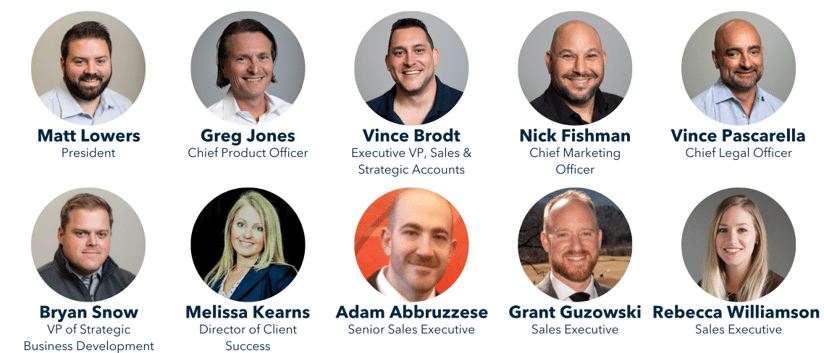 Did someone say free?
I don't know about you, but I'm always down for free stuff. Visit Booth 309 for some brand new InformData swag and... *drum roll please* an AirTag raffle. You all loved our AirTag Raffle at last year's annual conference so much that we've decided to bring it back for Mid-Year 2023. Simply stop by our booth (and say hi while you're at it), bring your business card and drop it in our fishbowl for a chance to win a free AirTag! And not to worry, we'll have plenty on hand – in fact, we'll have enough for 20 winners!
Panel discussion
Our very own Vince Brodt, InformData's Executive Vice President of Sales & Strategic Accounts, will be participating in the panel discussion "Criminal, MVR, and Sanctions Monitoring: How to Make a Compelling Business Case".
Catch the presentation on Monday, April 17th at 2pm to learn how to better position these products to buyers to increase sales and help organizations better protect their staff, customers, and their bottom lines.
Will we see you there?
If you are interested in going and have not yet registered, there is still time! You can sign up here: Mid-Year Registration.
We are looking forward to attending PBSA to share information, chat with industry partners, and most importantly, listen and learn how we can make you more successful. Come find us at Booth 309 to discuss everything background screening with our team. See you soon!