We are excited to announce that we have completed our executive team with the addition of background screening data industry veterans Marco Piovesan as Chief Revenue Officer and Greg Jones as Chief Product Officer.
Over the past two years, we have expanded access to Direct-Source DataTM for Consumer Reporting Agencies (CRAs) and background screening companies. Direct-Source Data improves accuracy, reduces turnaround time and normalizes costs by replacing a patchwork network of off-line, third-party data sources with API-enabled, cloud-based, direct connections to criminal records and court data.
These efforts led to dramatic improvements in court data access and turnaround time nationwide, including in traditionally challenging markets such as the Commonwealth of Massachusetts, the state of New Jersey, Cook County, Illinois and Maricopa County, Arizona. As a result, we have enabled CRAs to increase competitiveness and accuracy with more rapid background check results used to assist businesses making real-time hiring decisions and organizational performance improvements.
With broad market acceptance of our proven technology, we are now turning our sights to new market opportunities for Direct-Source Data and will increase access to our CRA-friendly business model for pre-employment background checks helping CRAs contain costs in inflation-ravaged markets.
"Direct-Source Data continues to demonstrate superior outcomes resulting when CRAs and the businesses they serve are closer to people-information. Based on these successes in pre-employment markets, InformData will expand to offer the benefits of Direct-Source Data to adjacent markets such as security and risk management, government, FinTech and other related markets. Demand in these industries for Direct-Source Data to enable real-time business decisions is exciting," said Scott Vanek, Chief Executive Officer. "As part of our plans to address these new markets and expand our footprint with our market-leading capabilities, I am announcing the creation of the new roles of Chief Revenue Officer and Chief Product Officer. Following an extensive search for talent that shares our philosophy of thinking differently about the business of people-data, I am pleased to reveal that data industry luminaries Marco Piovesan and Greg Jones have accepted the roles of CRO and CPO, respectively. Each has a strong track record as people-data visionaries who know how to develop compelling new products and drive growth both in the background screening industry and in new markets we will compete in."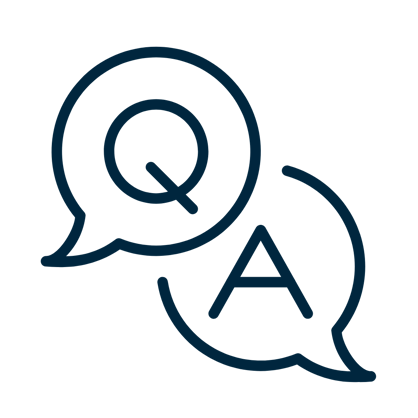 "I'm excited to join the InformData team and contribute to both its business success and mission to transform access to people-information using Direct-Source Data solutions and our CRA-friendly business model in traditional and new markets and to deliver results and value to our customers.," remarked Marco Piovesan, Chief Revenue Officer. Traditionally, the background screening industry has relied on a highly fragmented supply chain to cobble together a network of local and regional court research vendors to fulfill orders. InformData has invested in both the technology and the people to deliver direct-source people data nationwide.
According to Greg Jones, Chief Product Officer, "Expanding demand for people-information to support the pre-employment screening, security and risk management and FinTech markets has outgrown the ability for a traditional patchwork of data providers and older proprietary point solutions to offer consistently fast, reliable, comprehensive and cost-effective information. InformData's cloud-based architecture provides a powerful, secure, extensible platform to deploy products based on Direct-Source Data to meet global new market demands."